Segyu Monastery National School
Segyu Monastery National School officially registered in 2022 as Nepal government school.
Besides formal education, Tibetan and monastic studies are included as part of the syllabus so that the tradition of this lineage school lives on. Dharma teachings are being taught at many levels, and the senior monks continue the uphold Segyu lineage teaching of the High Tantra as established by Jetsun Sherab Sengge.
Having recognition from the government will mean that upon graduation, the monks of the Segyu Gaden Phodrang can enter higher education and receive a diploma or other professional certifications should they decide to leave the monastic life and join the working society.
For the monastery to provide secular and Dharma education, funds are needed to hire full-time teachers who teach language subjects such as Tibetan, Nepali, English and Math, Science, and Social Studies. Currently, the monastery provides education up to Year 8:UKG (under kindergarten) and classes 1-8. Each level will have eight classes per day in addition to monastery classes. Education funding will be mainly allocated to teachers and purchasing qualified textbooks and other study materials.
Help is still much needed, although the monastery receives some support from private sponsors worldwide, such as Italy, Malaysia, Singapore, Brazil, and other parts of the world. Another charitable organization, Lama Gangchen NGO foundation "Help In Action," is also providing significant help to the monastery, enabling it to sustain the housing of mini monks and continue to teach Dharma. The school building was sponsored by them, with other sponsors.
Make a donation today to help us to continue this dharma activity. Every meritorious help matters to the monastery so that Education, Shelter, Welfare, and Dharma Education flourish for years to come.
May the merits of your virtuous thoughts and actions continue to ripen in this and all of your future lives.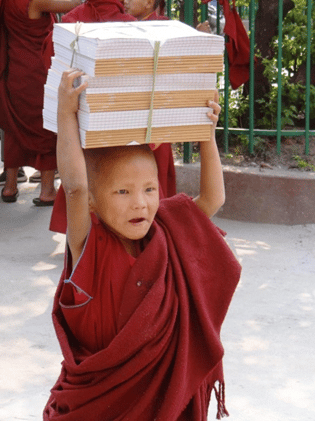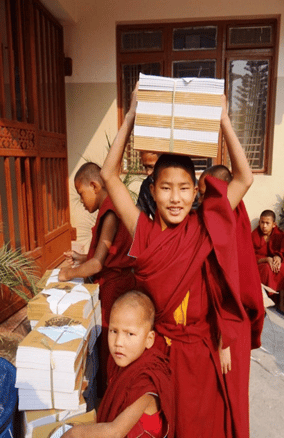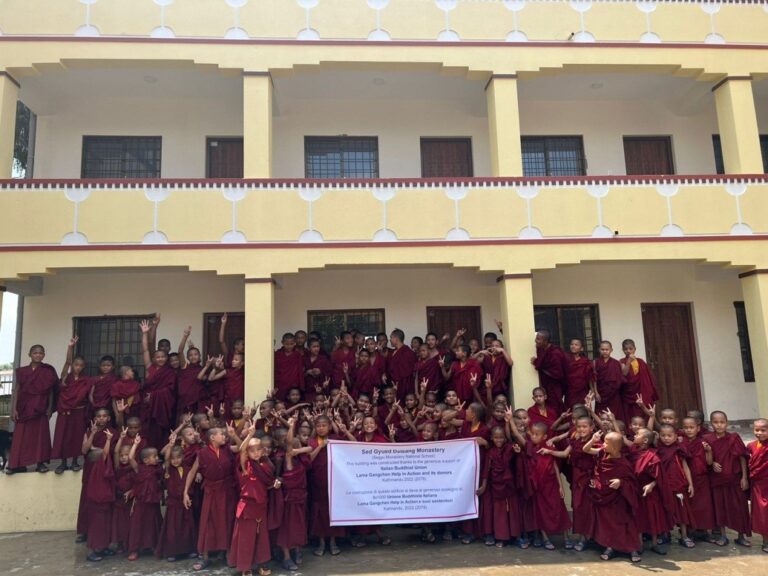 We welcome all visitors and guests to come and learn more about this precious gem of a monastery.