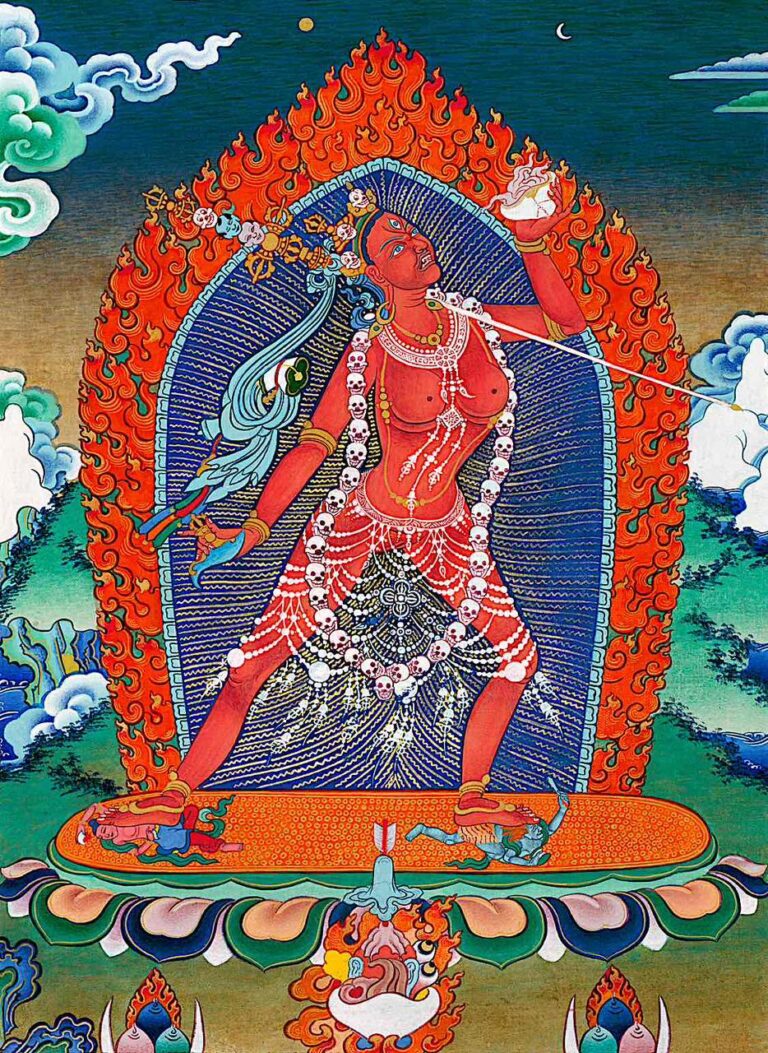 Vajrayogini's yearly special tsog day will occur on the 25th
day of the 11th lunar Tibetan month. The entire 11th month is Vajrayogini
Month, during which all Vajrayogini practises are extremely auspicious and
beneficial. This year in 2023, Vajrayogini month extends from December 24,
2022, to January 21, 2023, and her special annual day falls on the 25th day of
the eleventh lunar month which is 17th January 2023 in western calendar.
Vajrayogini is one of female Buddha (dakini) among highest yoga tantric practice, which extremely powerful and quickest path to achieve Buddhahood, to know more about it, one need to received its initiation, as many high lama has taught how blessed about its practice, such as (ཀླག་པས་གྲུབ་པ།) attain siddhi by reading mantra of it etc. 10th offering is Dakinis most important (Samaya) which done twice time in each month, due to busy life style then one must make 10th offering on 25th of 11 month and 10th of 12 lunar according, which are highly recommended on its practice after received its initiation, hence which are special month of Daka dakinis,.
Segyu Gaden Phodrang will perform tsog offering and Vajrayogini-Self initiation on this auspicious day.
Please click the donate button to make a contribution for this special event.